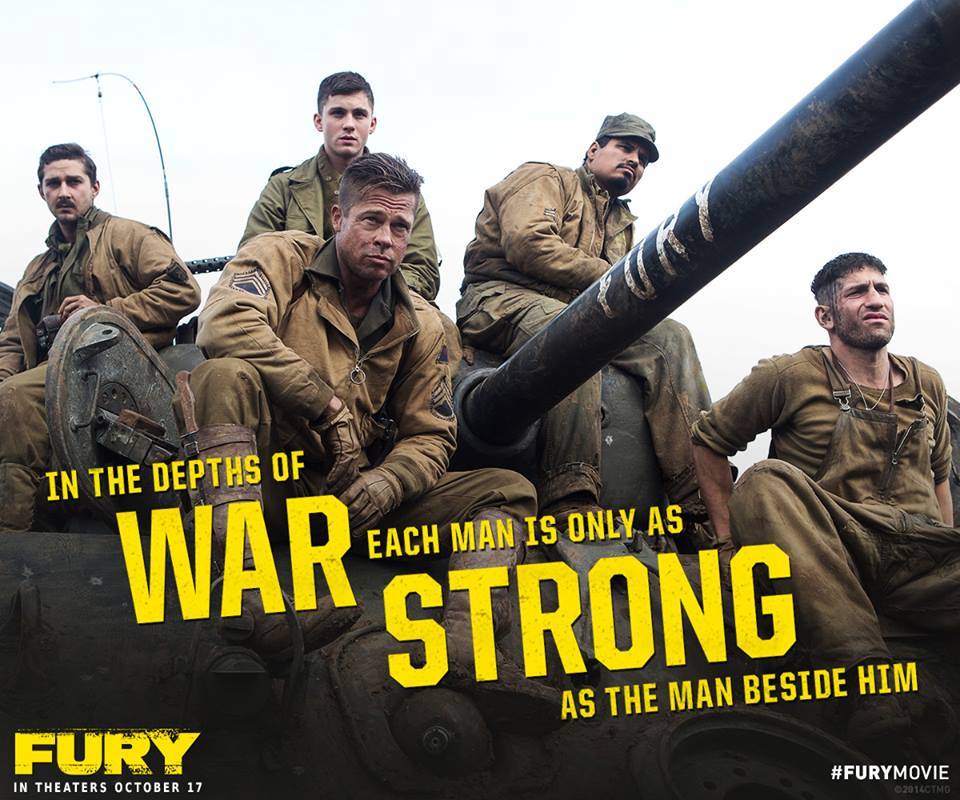 The movie simply remind you:
Ideals are peaceful. History is violent.
It reminds you of those violent fires, ambushes, the death in the eyes of the one standing next to you, the sound of guns, bombs, tanks… Fire around you… the scenes which you can't describe, but the feeling that only a few can share…
The movie goes around a tank crew, who losts its squadron and is left alone with their tank and goes around the epic battle in the end against the SS of german nazis in during the world war.
The characters have played amazingly well, totally mesmerizing the viewers and forcing them to relate it to the warzone they've been to…
During the initial part, the dialogue goes like:
Boyd 'Bible' Swan: Wait until you see it.
Norman Ellison: See what?
Boyd 'Bible' Swan: What a man can do to another man.
And then the movie shows what really a man can do to another one.
How brutal wars are, what the fighting soldier feels, what he goes through when he's under fire and even worse when one of his fellow dies.
The movie isn't satisfying nor it's saddening completely, it's sort of suffocating… you literally hold your breath and move around your chair while watching it, you can't keep calm, you can literally feel the heat of the battle and the emotions and power going on the screen.
A top class and highly recommended war movie, "Fury", 2014.